Museums of Paris


There are simply too many to list, but we provide some of our favorites and the most popular.

Paris museums are generally open from 9 or 10am until 5 or 6pm, but some open later and close at 8 or 9pm. Most museums are closed on Monday or Tuesday, but some are open 7 days a week and some are open very late. Many museums and monuments are open late twice a week, until 9 or 10pm.

They light them up at night... 276 monuments, hotels, churches, fountains, bridges and canals, starting with the Eiffel Tower, the "queen" of the illuminations.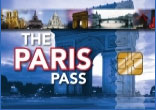 Save time as you skip the long queues, and save money with free entry to over 60 Paris sights and attractions. With your Paris Pass, there is no need to use cash, simply show your pass for fast entry.

Tour Guides in English (pdf)
Musée D'Art Moderne
Balzac Museum
Bourdelle Museum
History of Paris Museum
Musée d'Art Asiatique
Petit Palais - Musée des Beaux-Arts
Crypte Archéologique du Parvis de Notre-Dame
Musée Jean Moulin
Musée de la Vie Romantique
Maisons de Victor Hugo
Musée Zadkine

(City of Paris Museum of Modern Art)
11, avenue du Président Wilson
75116 Paris
Informations: 00 33 1 53 67 40 00
The museum's permanent collection gives an overview of some of the main movements in European modern and contemporary art : Fauvism, Cubism, Dada, Surrealism, The School of Paris, abstract art, New Realism, "Supports/Surface", Narrative Figuration...


Musée du Louvre
F-75058 Paris Cedex 01
+33 1 40 20 53 17
Open every day except Tuesdays, from 9am to 6.45pm (9.45pm on Wednesdays and Fridays).


2 hours - The Louvre was the palace of the monarchs of France for almost eight centuries and today its collections rank amongst the finest in the world. Conducted by a qualified guide-interpreter the tour will focus on the Venus de Milo, the Victory of Samothrace and the Mona Lisa. Afterwards you're free to explore other rooms at your own leisure.
Click for details




Place Georges Pompidou
Open every day except Tuesdays, from 9am to 6.45pm (9.45pm on Wednesdays and Fridays).



Other Museums... there are over 100 in Paris

Musée du Vin - exhibition of instruments and objects evocative of French wines and vineyards. Also wine-tastings and seminars, and sale of wine
Rue des Eaux 5, square Charles Dickens
Rodin Museum Bronze and marble work by Auguste Rodin (1840-1917). Open from 10am to 5:45pm. 79, rue de Varenne - 75007 Paris
Picasso National Museum - a must visit for Picasso fans
Hôtel Salé, 5, rue de Thorigny
Musée Delacroix - The museum is located in the painter's last apartment
Musée Édith Piaf - open by appointment; admission is free.
Chateau et Parc de Chantilly - beautiful gardens and museum featuring historical paintings
Centre Georges Pompidou (Beaubourg) - National Museum of Modern Art, the Public Information Library
Chateau de Chantilly Museum & Park
Chateau de Versailles
Jardin du Luxembourg - family fun - pony rides, ice-cream stands and week-end marionette shows
La Maison Rouge - temporary exhibitions of contemparary art
10 Boulevard de la Bastille



Stay in Paris
Eiffel: The Tower, The Symbol, The Dream